If you like Big Trouble in Little China, you're not going to want to miss my all-new weekly podcast – 5 Minutes of Trouble!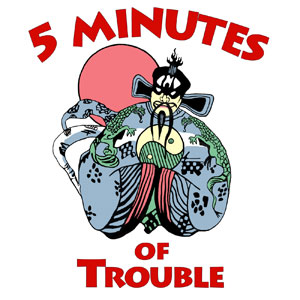 Join me and fellow BTLC enthusiast / film-guru Brett Stillo as we take you on the Podcast Express on dark and stormy night and discuss BTLC 5 minutes at a time.
We'll be featuring special guests, including various celebrities from the podcasting community as well as people associated with the film itself!
Now available for download on iTunes, Google Play, and Stitcher.
We also have a page on Facebook, as well as a discussion group.